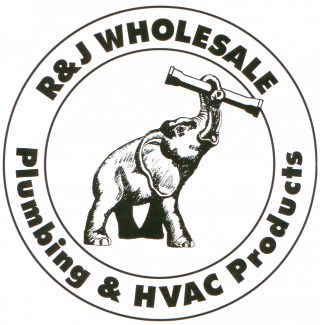 Mon - Fri:
06:30 AM - 04:30 PM
Commercial and Residential Plumbing & HVAC Supplies


At present, our web site is still under construction

.
In the meantime you can reach us at 916-635-7711 and by fax at 916-635-7744. We are looking forward to hearing from you. You can also contact us at our e-mail address: sales@rjwholesale.com.
If you are not familiar with our company and your first contact with us is online: We would be pleased to hear from you! Please let us know what your needs and questions are, we will be more than happy to help.
In brief, you should know the following about us: Our company was established in 1987 and has been responsible for providing outstanding service ever since. Our specialty is in Wholesale Plumbing & HVAC Supplies. Our regular customers particularly value our "Old Time Customer Service"
Our business is located at
2590 Mercantile Dr. Ste. A, Rancho Cordova, Ca. 95742.

Hours: Mon - Fri 6:30 am to 4:30 pm
Phone 916-635-7711
Fax 916-635-7744
* Locally Owned and Managed, Independent Full-Line Distributor
Plumbing
American Standard Brands

American Water Heaters / Polaris

AB&I American Brass & Iron

Apollo-Xpress

Armstong Pumps

Chronomite

Delta

Elkay

Elmdor

Fernco

Florestone

Grohe

Grundfos

Guardian

Halsey Taylor

Haws

Insinkerator

Little Giant

Noritz

Oliveri

Polaris Water Heater

TOTO




Viega




WardFlex

Watts

Woodford

Zurn

Zurn Pex
Airmate

Amerivent

ATCO

Fantech

Goodman

Hardcast / Carlisle

Hart & Cooley

Lima

Shurtape
Tools
Diablo Freud America




General Pipe Cleaners




Irwin




Klenk

Lenox

Pasco

Reed

Turbo-Torch

Wheeler-Rex
Other
Black Swan

Rectorseal

Weld-On
---
ABS PIPE & FITTINGS

PVC DWV PIPIE & FITTINGS

BRASS PIPE & FITTINGS

CAST IRON PIPE & FITTINGS, NO-HUB

COPPER PIPE & FITTINGS

STEEL PIPE & FITTINGS
MALLEABLE FITTINGS

MEGA-PRESS GAS

PLASTIC PIPE & FITTINGS
HANGERS, STRUT, ALL THREAD ROD, SUPPORT
SHEET METAL PIPE & FITTINGS
DUCT FLEX
B-VENT PIPE & FITTINGS
REGISTERS
AIR FILTERS
INSULATION
WIRE
FIXTURES: TOILETS, URINAL, SINK, LAVATORY, TUB, SHOWER, MOP SINK
FAUCETS
WATER HEATERS / Instantaneous / Tank-Less
HVAC EQUIPMENT - Package Units, Furnace, Coils
FANS
THERMOSTATS
VALVES
TOOLS
HYDRONICS
CONTROLS
CONCRETE PRODUCTS
DRAINS
REPAIR PARTS
PUMPS
CONCRETE & PLASTIC BOXES
CONDENSATE PANS, ETC.
ACCESS DOORS
FLASHINGS
TAPE
GLUE / CEMENT / PRIMER / PTFE
CAULKING / SEALANTS
TANKS - OXYGEN, NITROGEN, ACETYLENE B, MC, MAPP, PROPANE
DRINKING FOUNTAINS / WATER COOLERS
EYE / FACE WASH SAFETY EQUIPMENT
METERS - GAS, WATER
ETC....